Press Release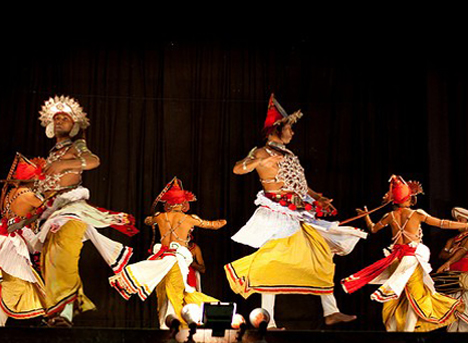 The Travel Scientists are proud to announce their latest project as they return to their spiritual home of India in order to stage another massive event, the International Pongal Festival.
Running from January 13th to 15th 2022 in the vibrant regional business hub of Tuticorin, Tamil Nadu, the International Pongal Festival will bring together local culture and a great line-up of artists from numerous nations, including the US, UK, Hungary and beyond.
This pioneering annual event will bind together the customary celebrations of Pongal with the exciting adventure of a summer camping festival, providing a glorious mixture of rock and folk music, modern and traditional dance, traditional arts and crafts and, of course, a delicious array of the local cuisine.
Attractions spread across the festival site will include three different stages packed with performers, a fully functional temple to Ganesh, a chill out zone and massive activities area that will host a variety of spectacular events to entertain and amaze, creating memories that will last a lifetime.
Understanding the requirements of a modern audience, the festival will not only have shower rooms and a secure camping area but will also be blanketed by Wi-Fi access, as well as having numerous recharging points. There will also be an Internet Pavilion to keep everyone online when on-site.
Attendees will be able to instantly share their experience at the International Pongal Festival online whether they're dancing the night away, taking a workshop in traditional dance steps, creating a Kolam of their own, or riding on the back of a bullock pulled cart.
With something for everyone, the International Pongal Festival will have a secure Kids' Zone, an amazing animal petting area, a Monsoon Shower and, whether camping out for the long haul or just visiting for the day, the International Pongal Festival will provide a rich tapestry of experience to delight both young and old, be they traditionalists or not.
The Travel Scientists have a long history of staging impressive and adventurous events around the world in locations as diverse as US and the Caucasus, ranging from the frozen Baltic to the heat of central Asia, and maintain offices in both Chennai, India and Budapest, Hungary.
Previous Travel Scientist events in India have included the Bullathon, a trip from Madurai to Tuticorin on bullock pulled carts, India's Cup, a rally to Goa in iconic Hindustan Ambassadors, and the now infamous (and often imitated but never equaled) Rickshaw Challenge that pitted an eclectic mixture of teams against each other in a five race series.
The Travel Scientists want to bring together all the fun of a festival with the amazing traditions of Pongal and provide the best environment for visitors from both India and abroad to share in what will be a holiday, an adventure and a celebration all in one unforgettable experience.
For further announcements and full details of the festival please visit PONGALFEST.COM
To contact the Travel Scientists with any queries you may have, or to arrange a press pass for the event, please send an email to [email protected]