Overview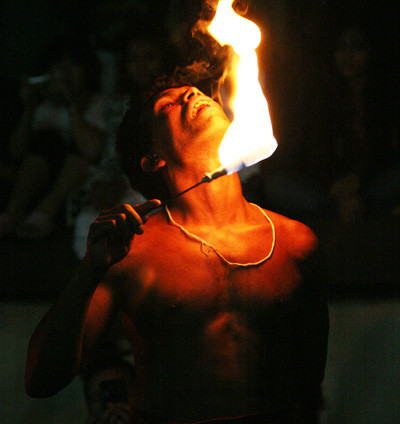 The Festival where ancient tradition mixes with youthful modernity, music, fun and oh-so much dancing!
Bremajothi Farms, India – just a short distance away from Tuticorin in Tamil Nadu, a vast horticultural paradise is on the verge of complete transformation into a utopian festival village. At the beginning of 2022, from January 13 to 15, South India will see the arrival of a new, hybrid celebration: the International Pongal Festival 2022 – Folk & Rock; Art & Dance; Food & Drink. Organized by the Travel Scientists, the same crazy-innovative bunch who created the world-famous Rickshaw Challenge, this Festival promises to be just as adventurous and entertaining – the experience of a lifetime.
In an attempt to melt the tradition of Pongal together with new, hip genres of arts and culture, this international festival will host performers and visitors from around the world. People from Asia, Europe and the United States will all be there to dance when the stars come out, camp under the moonlight, eat local delicacies and get swept away by the modern and ancient dances and performances.
The International Pongal Festival will cater to everyone's needs: all ages, genders and nationalities will find activities and shows that they will adore. Active visitors can do some yoga or Bollywood Zumba, or have a go at traditional dance classes and Kolam painting workshops, while those with a competitive spirit can participate in the Pongal Cook-Off, for instance. Animal lovers can ride bullock and horse carts, or pet the festival's lucky elephant. Shows will include jaw-dropping fire eaters and acrobatics, hilarious mimicry masters, Bollywood fashion shows and so many vibrant dances, that it'll make our visitors' heads spin! When night falls, out come our folk-rock performers, including the world renowned band The Durgas, from the United States.
Bremajothi Farms will provide the perfect spot for such a diverse scene of music, dance and culture; with more than a hundred different types of botanical wonders and exotic fruits, three stages, a beautiful temple dedicated to Lord Ganesha, a Mega Shower to provide an oasis for people to cool off, a Chill Zone, a great Play Area with a Tree House and all the facilities needed to make it comfy for visitors who decide to camp out under the moonlight. There will be a Market Place, where guests will be able to buy items from local merchants, a Food Court to help visitors charge up their batteries, and an Internet Pavilion to help people stay connected. Keepsakes from the festival will be available at our Official International Pongal Festival Store.
This event is created with those in mind who are up for a true multicultural adventure in a completely new place, a veritable Eden, cradled by nature. Organized in the honor of this age-old tradition, the International Pongal Festival will provide internationals and locals the chance to mingle, learn about new cultures and party in a mysterious setting.
The founder and head of the Travel Scientists, Aravind Bremanandam, came up with the idea for this electrifying festival. Leading offices in Chennai and Budapest, Hungary, he has realized the importance of cultural heritage and decided to blend his own country's customs with new ones he encountered. Soon after this realization, he set his team in Budapest to work, and the International Pongal Festival was created.
For more information, please take a look at our website, www.pongalfest.com, or send an e-mail to Aravind Bremanandam, the Managing Director at Chennai Event Management Services at [email protected]
Press Contact:
Aravind Bremanandam
Managing Director, Chennai Event Management Services
+91-9940-683868